Whether cooking over a camp fire or preparing treats for a banquet or ball, it can be handy to have authentic period recipes — or receipts, as they were called — that are presented in a more comprehensible modern format, with clearer instructions and measurements but without sacrificing authenticity.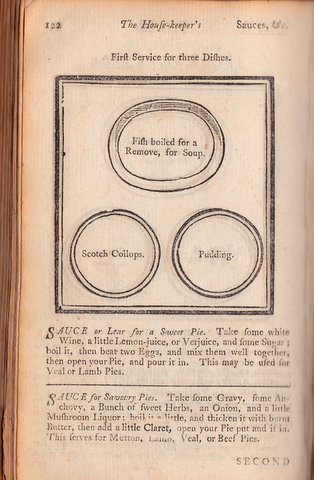 Many period cookbooks can be found online. Here are some useful links – and Google books offers others.
Savoring the Past – 18th and early 19th century cookbooks
Winterthur Digital Collections — recipe books from 1600s to 1900s
Feeding America Online – late 18th century onwards
The Cookbook of Unknown Ladies – "Curious recipes and hidden histories from Westminster City Archives" includes among many other receipts one for haggis and another for a lovely cake.
Larsdatter links to Cookbooks – more 18th century cookbook links on 18th Century Notebook
Jas Townsend has a collection of period cookbook reprints
Searchable links to 18th and 19th century cookbooks on Savoring the Past.
A Book of Cookery, a modern publication, is a handy compendium of receipts from different period cookbooks
For historic receipts written in a present-day style, the Historic Foodways component of Colonial Williamsburg has transformed many original receipts into useful modern ones.  
For 17th century recipes (often antecedents of 18th century dishes and interesting to compare), check out the website Gode Cookery.
Here are a few other useful receipts that have been tested by us or knowledgeable friends.  
Nun's Cake 
 Additional contributions are welcome.  (See – Submitting Receipts.)