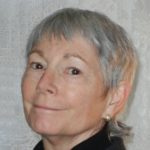 I love mysteries and always wanted to write them. When my husband and I became involved in 18th century "living history," I realized that the late 1790's were a fascinating time and decided to set a mystery series in that period. My job as a lawyer and diplomat at the US Department of State left little time for working on it, though, until I retired. Then "Patriots & Poisons" really began to take shape. The next in the series, "Secrets Worth Killing For," should be available in November of 2016.
(If you're interested in the historical background of these books, check out my Historical Notes and Selected Booklist! There's also more information about the 18th century generally on my website, eighteenthcentury.net.)
"Amanda's Secret" and "Amelia's Dream" (published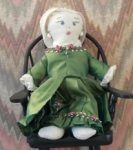 under my nickname Jami Borek) developed thanks to two handmade "18th century style" dolls. I used them to entertain children at various events and to demonstrate 18th century clothing. I named one Amanda after a friend's daughter and the other Amelia, and then started to make up a story for them. These two books (and at least one more to come) were the result.
For news on forthcoming books and other information, sign up for my newsletter!
Like Us on Facebook!